Quite possibly the most fun trim out there, I wanted to add some to my dining room; make it a little less stuffy.
I added it to my shade and to my diy roman shade from mini blinds.
So that's it for my dining room makeover. I'll add or change it as I go, but I'm really pleased with it. This room has had many updates, and I didn't love any of them, this one I do.
Here is a walk through of it's various looks over the last two years. It's a good reminder to me of how my tastes have changed, for the better I might add :) The credit goes to all of you, that continually inspire me to create a space that is truly me.
and finally
Sharing at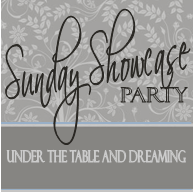 Thank you for the feature Stephanie Lynn